OUR GOAL is simply to get a better understanding of what an Amazon seller looked like: simple demographics like age, gender, location, but also at a deeper level, what factors helped the top sellers succeed?

At Vidushi we help you sell the organic way as well as via sponsored/paid Ads similar to Facebook and Google Ads.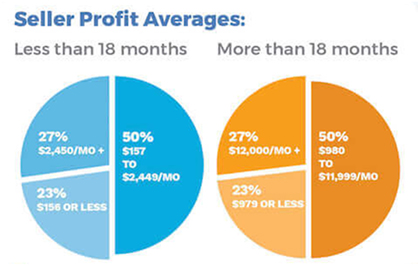 GET DISCOVERED

Your products and sponsored ads will appear right where customers will see them, such as the first page of search results and product pages, providing an instant visibility boost.
INCREASE SALES

Sponsored Products help you grow your sales on Amazon by reaching customers who are searching for products like yours and driving them to your product page.
CONTROL COSTS

Ads are cost-per-click, so you pay only when customers click your ads. We control how much you spend by setting your budget and choosing how much to bid per click.
SPONSORED ADS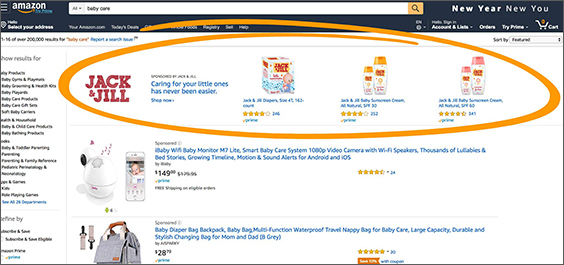 Sponsored ads—such as Sponsored Products and Sponsored Brands (formerly known as Headline Search Ads)—allow you to reach Amazon customers as they research and discover products. These ads help vendors promote item listings, pairing them with items potential customers are already looking at.
You Only Pay for Performance:

You're not charged until a customer clicks your ad, and you always control your campaign budgets.

Create Stability, Not Guessing:

Amazon will suggest keywords to bid on, or you can target products similar to yours.

Allow You to See Insights:

Monitor ad performance and optimize to drive results by changing keywords or adjusting bids as needed.
• Reach:

Reach customers on or off Amazon, on desktop, mobile, or a range of Amazon devices—whether or not you sell on Amazon.

• Flexibility:

Deliver memorable brand moments and inspire customers to take action through a variety of creative formats and storytelling vehicles.

• Relevant Audiences:

Reach your ideal audience using insights based on first-party shopping behaviors.

• Headline Search Ads:

Headline search ads display in the search result pages as headline banner ads always above the result listing. These ads are cost-per-click and lead searchers to any specified page on Amazon.
VIDEO ADS
Video ads empower you to tell stories and make emotional connections with customers throughout their decision journeys. We help you reach your ideal audience in brand-safe environments and measure the results of your video campaigns. Since video advertising is skyrocketing across marketing efforts everywhere, it might be good to see how it can help you:
• Brand Awareness:

Embed your brand message within high-quality content on Amazon sites like IMDb, devices like Fire TV, and across the web.

• Relevant Reach:

Go beyond traditional TV ads to share your brand message with relevant customers in the many places they consume content.

• Display Ads to Match:

Make connections with customers by pairing video with your display ads to showcase your brand message or demo your products and services.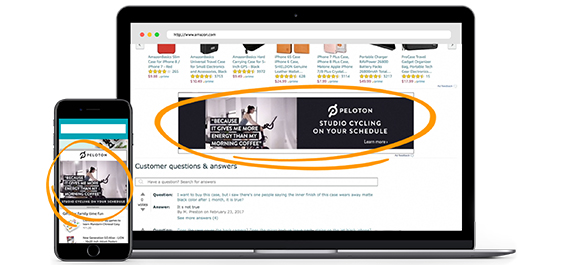 YOUR TARGET CLIENTS
Appliances
Arts, Crafts & Sewing
Automotive
Baby Products
Beauty & Personal Care
Books
CDs & Vinyl
Cell Phones & Accessories
Clothing, Shoes & Jewelry
Collectibles & Fine Art
Electronics
Grocery & Gourmet Food
Handmade Products
Request Approval
Health & Household
Home & Kitchen
Industrial & Scientific
Movies & TV
Musical Instruments
Office Products
Patio, Lawn & Garden
Pet Supplies
Software
Sports & Outdoors
Tools & Home Improvement
Toys & Games
Video Games